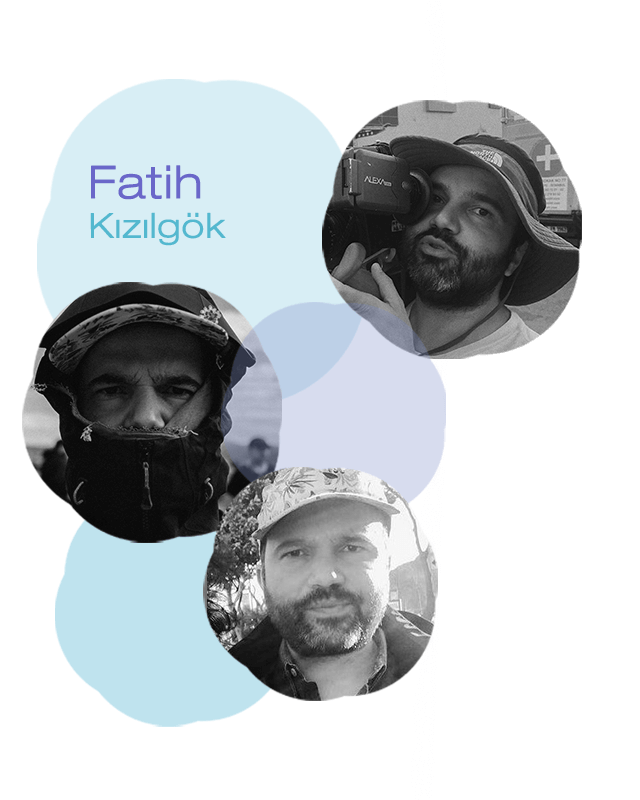 Fatih Kızılgök
Fatih Kızılgök graduated from Galatasaray High School and the University of Colorado Free Arts and has been directing since 2003. He participated in nearly 80 national and international film festivals, including important festivals such as Rotterdam, Tampere, Krakow, Hamburg, Edinburgh, Oslo, Istanbul, and Antalya Golden Orange with his short film "Toz" in 2005. He returned with 11 awards from these festivals.
The film then represented Turkey in the competition for participation in only 12 films from all over the world at the 2005 European Film Academy Awards. In 2006, he gained attention for the video he directed for Cem Özkan's song "Dön Bana." Since then, he has been working as one of Turkey's most prestigious commercial film directors.
The film "Aslında Bir Konu Var" one of the commercials he shot, was deemed worthy of awards from abroad and was broadcast in many countries all over the world. In this process, she received awards and attracted attention with the clip she shot for Yasemin Mori's song "Actually There Is A Subject." In addition, his other commercials, such as "Dask", "Siberalem", "Hepsiburada", "Cappy" and "Zaman" were awarded in domestic and international festivals. During this period, the director continued to work on short and feature-length scripts. The short feature film "Neredesin?", shot in 2011, is in post-production. The director still lives and works in Istanbul.
Director
'Nerdesin?' (Short Film, 2013)
Hisar Short Film Selection. 2014; 46th SİYAD Turkish Cinema Awards, Best Short Film Award. 2014 'Toz' (Short Film, 2005)
42nd Antalya Film Festival, National Short Film Competition, First Prize. 2005; Columbia Tristar Short Film Competition, Best Film Award. 2004 ;1. Akbank Short Film Festival, Fiction Honorable Mention. 2004; 26th IFSAK National Short Film and Documentary Competition, 35mm Film, Special Jury Award. 2004; 16th Ankara Film Festival, National Short Film Competition, Fiction, Second Prize. 2005; 45th Krakow Film Festival, short film category, European Film Award. 2005; 45th Krakow Film Festival, short film category, FIPRESCI Award. 2005